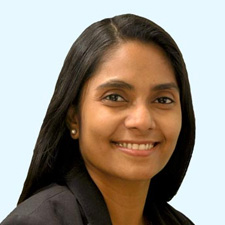 Dr. Rijuta Garapaty
IP Expert
Rijuta is a Consultant with the Life Science Advisory group at Sathguru Management Consultants and comes with more than 7 years of experience in the domain of Agricultural and Industrial biotechnology. She is responsible for project management, engaging key stakeholders, capacity building and ensuring project goals are met.
Prior to joining Sathguru, Rijuta worked as an in-house patent analyst with DuPont India IP team and has handled all IP related search and analysis. She played a vital role in setting up new processes to streamline and monitor the IP created. She has rich experience in working with startups for providing IP advice and solutions to support innovation at all stages – right from idea conceptualization to product launch. She also has been one of the mentors for a-Idea incubator.
Rijuta has a PhD degree in Molecular biology from University of Bremen, Germany and is a registered Indian patent agent.