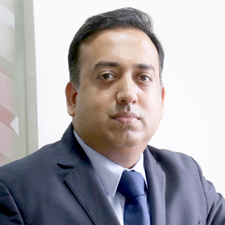 Venu Gopal Chintada
Partner
Venu Gopal Chintada (Venu) is a Partner with Sathguru Catalysers. He is a management and investment professional with over 16 years of diverse experience. His areas of expertise include strategy, marketing, finance, capacity building, entrepreneurship development, research management, innovation advancement and policy.
He was previously engaged with Sathguru Management Consultants, the sponsor of the fund as lead for Agriculture and Food consulting practice initially at the Boston office and later with the headquarters at Hyderabad. He is also responsible for management of donor funded international development projects in areas of research, agriculture and education in South & Southeast Asia and East Africa. Prior to Sathguru, Venu was Vice President for Corporate Finance and Strategy at a Mumbai based conglomerate with diversified business interests. He is a member of the Institute of Food Technology (IFT), USA, TiE, Boston and Hyderabad chapters.
Venu holds an undergraduate degree in Commerce from Osmania University, India and an MBA from Ross School of Business, University of Michigan, Ann Arbor, USA. He also holds professional qualification of Chartered Accountant from India.